Wake County Utilities Information
Links and Phone Numbers to Area Utilities
Wake County Utility Information
Duke Energy Progress
ElectriCities of North Carolina
North Carolina Electric Membership Cooperatives
Dominion Energy
North Carolina Natural Gas Corporation
Piedmont Natural Gas
Frontier Energy
Internet Service Providers (ISPs)
Check with these providers for availability:
Spectrum by Charter (formerly Time Warner Cable)
Google Fiber
NCNGN
Centurylink
AT&T U Verse
HughesNet
Utility Information by Municipality
Working with Oak City Properties and Erin Poyner to Rent out our Property has been a Wonderful Experience. Erin had the property listed within a few hours of speaking with her…
I first started working with Oak City Properties about a year and a half ago. I was recently married and had a baby on the way. I contacted Oak City Properties to help manage my property…
I've been working with Oak City for a few years and they've managed the rentals of four properties and the sale of one, all while I've been living out of the state and overseas. They are always available for whatever situations might arise...
Want to Learn More About Real Estate Investment?
Our years of experience in real estate investment and property management have helped us to create ideal solutions no matter the situation. To help with your real estate investment journey, we create relevant blogs each month that address the topics that matter. Take a look at our resourceful and forward-thinking blog topics to learn more.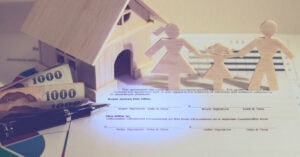 There are four primary approaches a real estate investor can use to evaluate the potential value of a rental property. While no method is perfect, the rule of thumb is to use more than one approach on the same property. In this article, we outline four ways to value your rental property.
Read More »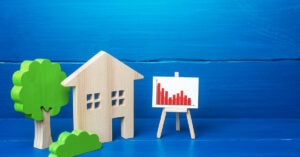 The current housing market is in a state of "mismatch"— housing prices are rising due to the lack of supply, but the demand is ever-present. This article outlines the trends that every property investor and landlord should know about the marketing and rent prices.
Read More »
When everything goes well in the rental property market, landlords have a constant source of income. A positive monthly cash flow used to maintain the property. However, there are often "hidden" costs associated with owning rental property. This article discusses some of the hidden costs of owning a rental property.
Read More »
We've streamlined the experience of purchasing and owning investment properties through a trusted and reliable mindset built on decades of measured success. Our team of real estate and investment professionals are ready to help you manage your most significant assets through a hands-on approach that focuses on consistently generating results. Want to learn more about our commitment to effective real estate investing and property management? Contact us today.