Frequently Asked Questions
Answers to our most frequently asked questions.
Frequently Asked Questions
How long have you been in business?
Oak City Properties has been in business since 2012.
Are you licensed?
Yes, we are licensed by the State of North Carolina Real Estate Commission. Our License Number is C23673.
How many properties do you manage?
We manage over 300 residential real estate properties in the Raleigh area, Wake County, of North Carolina.
What kinds of customers do we work with?
Residential Real Estate Investment Property Owners. We can help you buy or sell the property, but our focus is on managing the investment property so that you can have more time to do things that matter the most.
How does your service stand out?
As a team with over 25 years experience, we provide 5 star service for our clients. Our goal is to offer you the best in property management and investor acquisition services to allow you to have the time to enjoy the success of your investment.
How stable is your company? IE will you be around in 6 months to a year when we need you?
Oak City Properties is very stable financially. We have grown at 20% to 30% per year and that growth has been steady. It's allowed us to scale properly to meet your needs today and in the future.
How many references do you have?
We have over 38 five star reviews on our Google Reviews and we average a 4.5 rating. Google our name Oak City Properties to see them all.
What areas or locations do you manage?
Oak City Properties only manages properties within 25 miles of the center of Raleigh. Our goal is to provide complete coverage for our owners so that they can have more time to focus on other things in their lives. To provide the best service possible, we limit our covered territory to Wake County and areas immediately adjacent to Wake County.
Working with Oak City Properties and Erin Poyner to Rent out our Property has been a Wonderful Experience. Erin had the property listed within a few hours of speaking with her…
I first started working with Oak City Properties about a year and a half ago. I was recently married and had a baby on the way. I contacted Oak City Properties to help manage my property…
I've been working with Oak City for a few years and they've managed the rentals of four properties and the sale of one, all while I've been living out of the state and overseas. They are always available for whatever situations might arise...
Want to Learn More About Real Estate Investment?
Our years of experience in real estate investment and property management have helped us to create ideal solutions no matter the situation. To help with your real estate investment journey, we create relevant blogs each month that address the topics that matter. Take a look at our resourceful and forward-thinking blog topics to learn more.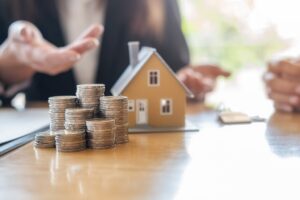 Learn how to properly invest your time and money into a property. Yield high return on investment by following Oak City Properties guide and tips.
Read More »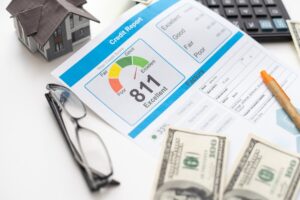 Learn how credit scores work, improve your credit, and secure your dream home with Oak City Properties' expert guidance.
Read More »
Discover why Durham, North Carolina, is a hotspot for real estate investors. From its thriving job market to a vibrant culture, we explore the factors that make Durham a prime investment opportunity.
Read More »
We've streamlined the experience of purchasing and owning investment properties through a trusted and reliable mindset built on decades of measured success. Our team of real estate and investment professionals are ready to help you manage your most significant assets through a hands-on approach that focuses on consistently generating results. Want to learn more about our commitment to effective real estate investing and property management? Contact us today.