Testimonials for Oak City Properties
Happy customers are what we strive to produce.
I have been very fortunate to work with Erin Poynor of Oak City Properties. Erin is very business orientated and very professional. While working alongside her i notice she pays very close attention to her clients needs and any request they may have. Erin is very attentive to her clients and i highly recommend her to anyone who is in search of renting a property. I consider myself very lucky to have established a working relationship with her.
I first started working with Oak City Properties about a year and a half ago. I contacted Oak City Properties to help manage my property as I was busy with work, life etc. and hadn't had any luck finding good tenants given the time I had to devote to it. I initially contacted Oak City Properties because I liked that they had several options for property management and I could select the option that best met my needs. I was impressed with Pam's responsiveness, professionalism, understanding of the market, and ability to find the ideal tenant for my property. I have since used them twice and would strongly recommended Oak City Properties.
Pam at Oak City Properties is the best agent that any family can ask for when looking for a home. My fiance and I were looking to move into a new home and we did a lot of searching on the web and found a home on there website. And we met Pam and that was the best thing that happen for us. We view the home and I myself having been a victim of id theft had some issue of my credit file. I got all the proper information to Pam and she relayed to the owner in our favor. If you are looking to rent a home or buy Pam at Oak City Properties is the personal agent that you want working for you and want to work with she is the best of the best.
I recently moved into a property that is managed by Oak City Properties. I found my new home on their website, which is very user friendly. Erin Poyner walked me through every step of the way. She even helped me after business hours and was more than happy to do so. Whenever I put in a request for maintenance, the issue is addressed and resolved in a timely fashion. Great people and I am glad that I found them!
I've been using Oak City Properties to manage my property in Wake County for a few years now. They have been an absolute pleasure to work with. They are very responsive and do a great job of proactively resolving issues. I highly recommend them.
Pam and Oak City team are amazing. They rented our property quickly and efficiently. They managed the property effectively. When I went to sell my house, they sold the house in 2 days the process was effortless on our part. Thank you Oak City Property for your expertise and your professionalism.
Want to Learn More About Real Estate Investment?
Our years of experience in real estate investment and property management have helped us to create ideal solutions no matter the situation. To help with your real estate investment journey, we create relevant blogs each month that address the topics that matter. Take a look at our resourceful and forward-thinking blog topics to learn more.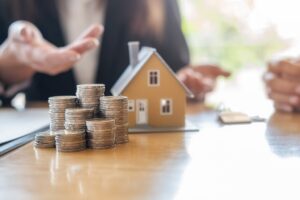 Learn how to properly invest your time and money into a property. Yield high return on investment by following Oak City Properties guide and tips.
Read More »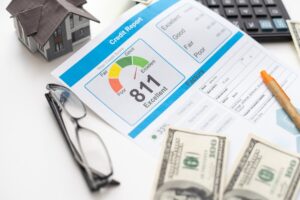 Learn how credit scores work, improve your credit, and secure your dream home with Oak City Properties' expert guidance.
Read More »
Discover why Durham, North Carolina, is a hotspot for real estate investors. From its thriving job market to a vibrant culture, we explore the factors that make Durham a prime investment opportunity.
Read More »
We've streamlined the experience of purchasing and owning investment properties through a trusted and reliable mindset built on decades of measured success. Our team of real estate and investment professionals are ready to help you manage your most significant assets through a hands-on approach that focuses on consistently generating results. Want to learn more about our commitment to effective real estate investing and property management? Contact us today.