Home Buying Guide and Service near Raleigh Durham NC
Buying a home is an exciting step in your life. You shouldn't have to do it alone.
Let's face it: the buying process can be tough.
While making sure your financial ducks are in a row, you have to compete in Raleigh's fire-hot market where it's not uncommon for homes to be on the market for less than a week.
You're not just buying a home—you're also laying down roots and investing in your financial future. We're here to make sure you get the home of your dreams at the best possible price.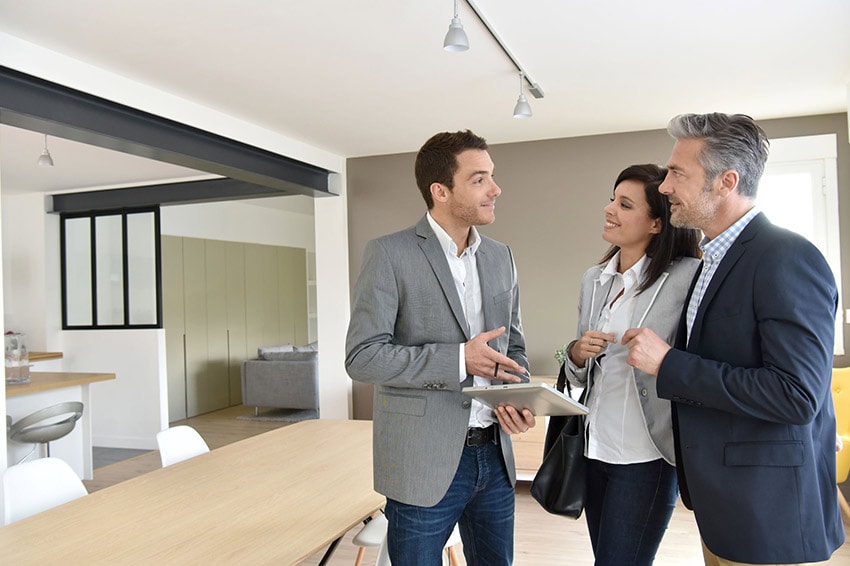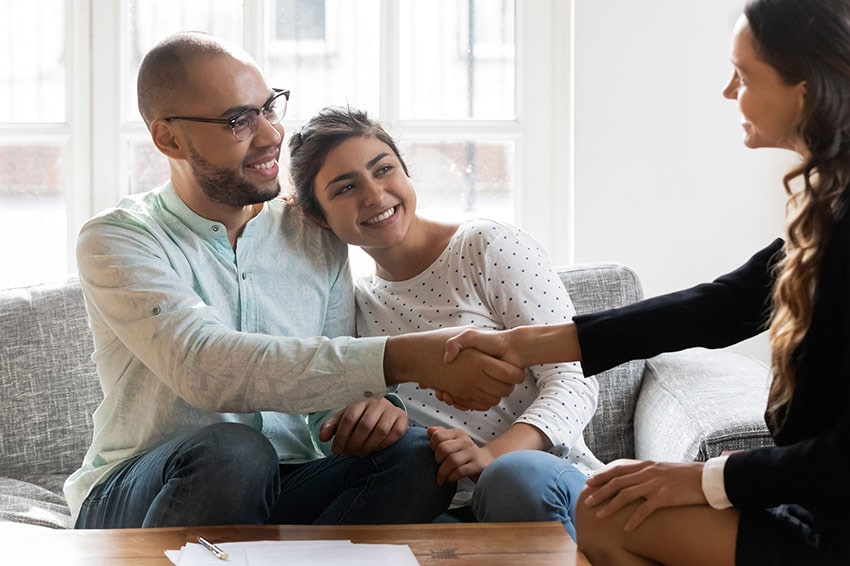 Buying Investment Property in Raleigh?
Real estate has always been a sound investment, and that's especially true of North Carolina's housing market. The Triangle area was recently ranked as the No. 2 housing market in the nation. Now's the time to invest in this growing community!
You might be a new investor or a seasoned professional. Either way, we'll help you successfully identify, negotiate, and complete a transaction that gives you the best ROI. We know what we're doing, too: we got our start by helping people buy and manage investment real estate in the Raleigh-Durham area. We've been helping our clients realize financial gains from property transactions ever since.
First Time Buying a Home?
If you're a first-time homebuyer, then we're not overstating things when we say you've got a lot to think about. 
You need to figure out where you want to live and, if you have a partner, what you two agree needs to be part of your next home. You need to figure out your down payment and what type of mortgage to secure. Those are huge questions, and the answers will shape your personal and financial life for years—maybe even decades.
We are intimately familiar with Raleigh's real-estate market, so we're uniquely positioned to guide you through every aspect of your first home-buying experience. From your initial consultation to closing day, we'll provide expert advice and minimize the headaches every step along the way.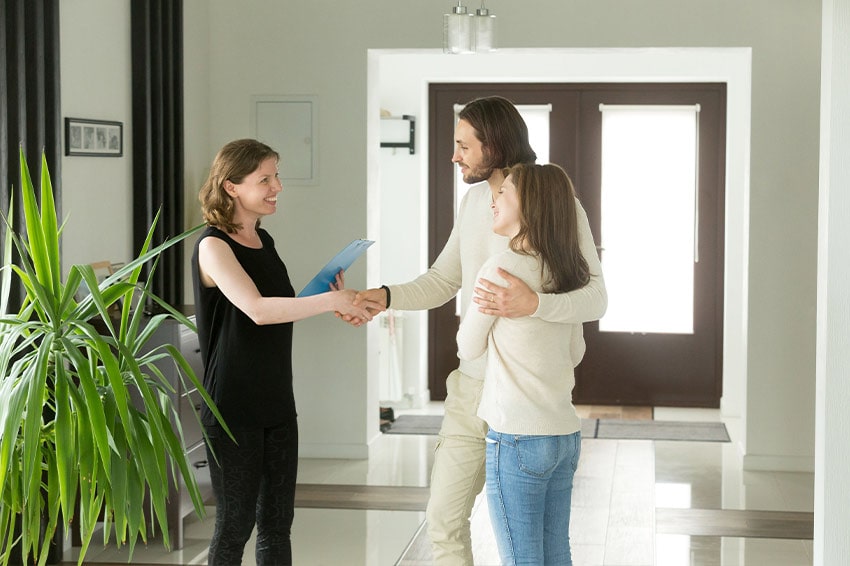 Looking to Move or Upgrade?
Your first home in the Raleigh area was perfect when you first bought it, but now you're ready for something else. Maybe you've since had children and need more room, or perhaps you're looking to upgrade as part of your financial investment strategy.
You have a lot of wonderful options to choose from in Raleigh, but you also have to compete with other buyers who are looking to upgrade, as well. We'll talk you through strategies for securing your home in some of the city's most beautiful neighborhoods. We'll also discuss bidding strategies that will attract the attention of sellers who will be considering multiple offers besides yours.
We have beaches and mountains. We have college basketball, professional football, and a Stanley Cup-winning hockey team. Oh, and the best barbecue in the region. (Sorry, South Carolina, but it's true.)
You'll love this area, too, but moving to a new city can be tricky. You aren't familiar with the neighborhoods, which traffic areas to avoid, and where the best entrances to the greenways are. That's where we come in.
We love this city, and we're happy to talk more about your interests and desired lifestyle so we can find the areas we know you'll love. Looking for close proximity to the best schools? We can help you there. Want to be within biking distance of the downtown area? We know where to start your search.
Let's talk about what you envision your life in Raleigh looking like. We'll make that dream a reality.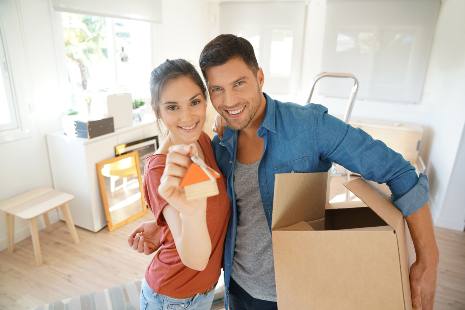 Working with Oak City Properties and Erin Poyner to Rent out our Property has been a Wonderful Experience. Erin had the property listed within a few hours of speaking with her…
I first started working with Oak City Properties about a year and a half ago. I was recently married and had a baby on the way. I contacted Oak City Properties to help manage my property…
I've been working with Oak City for a few years and they've managed the rentals of four properties and the sale of one, all while I've been living out of the state and overseas. They are always available for whatever situations might arise...
Want to Learn More About Real Estate Investment?
Our years of experience in real estate investment and property management have helped us to create ideal solutions no matter the situation. To help with your real estate investment journey, we create relevant blogs each month that address the topics that matter. Take a look at our resourceful and forward-thinking blog topics to learn more.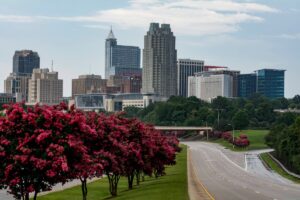 Discover the lucrative investment potential of Raleigh's real estate market. Explore the key factors driving the city's growth and why it's becoming a hotspot for property investors.
Read More »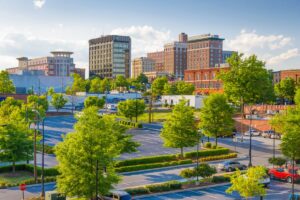 Discover the potential of investing in Durham's commercial real estate market with this comprehensive beginner's guide. Learn about the benefits, key considerations, and steps to get started.
Read More »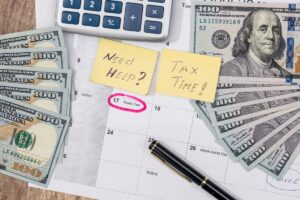 Discover essential tips for filing your investment property taxes in North Carolina (NC). Learn about rental income, depreciation, property classification, self-employment taxes, and more. Ensure accurate reporting and maximize your tax benefits with expert guidance.
Read More »
We've streamlined the experience of purchasing and owning investment properties through a trusted and reliable mindset built on decades of measured success. Our team of real estate and investment professionals are ready to help you manage your most significant assets through a hands-on approach that focuses on consistently generating results. Want to learn more about our commitment to effective real estate investing and property management? Contact us today.