The Oak City Properties Team
Contact Information For Our Leasing Team Members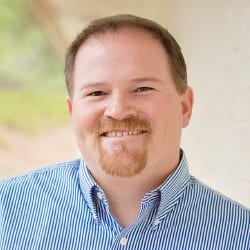 Brent Vaughn
Director of Leasing, Co-Founder, Broker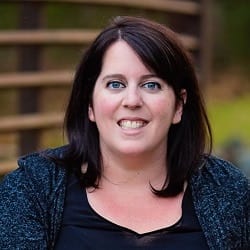 Pamela Madigan
Broker, Senior Listing Agent
Erin Jordan Darnell
Broker, Listing Agent
Carlin O'Brien
Broker, Listing Agent
Ken Williams
Listing Agent
Contact Information For Our Property Management Team Members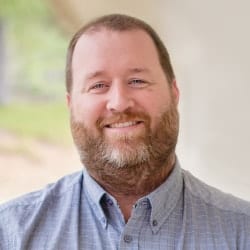 Jim O'Brien
Director of Property Management, Co-Founder, Broker-In-Charge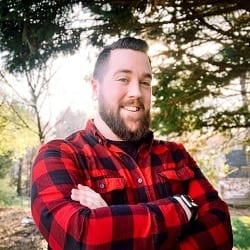 Brandon Ross
Assistant Property Manager
Get to know the Oak City Properties Team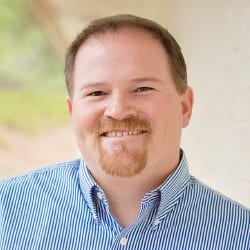 Brent Vaughn's Bio
A native North Carolinian, Born and Raised in Central North Carolina Brent is an expert in Real Estate and local knowledge of the area.  Born in Nashville NC, moved to the Raleigh area in 1986 only leaving to go to college at East Carolina University.  Brent is married to a wonderful wife Abby and has a beautiful daughter named Kaylen.  Licensed to practice Real Estate in North Carolina in 2004, Brent worked in the fields of New Home Construction, General Brokerage, Real Estate Development, Auctions and Leasing.  Brent Vaughn and Jim O'Brien opened Oak City Properties in 2012 and have built a large and successful Property Management Company from scratch.  Faith, Family and providing exceptional service are just a few of the many traits that help make Brent Vaughn a successful Broker and Owner of Oak City Properties.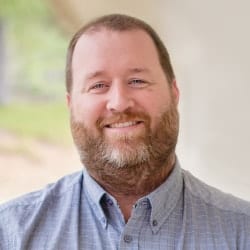 Jim O'Brien Bio
Jim attended the University of Wisconsin at Madison in the mid 1990s. After moving to Raleigh in 1996 he founded Oak City Properties with Brent in 2012 and built, according to the reviews, one of the best property management firms in the area.  Jim runs the property management side of the business and has over 20 years in the Real Estate industry in North Carolina.  Jim has 3 awesome kids with his beautiful wife Carlin.  Jim enjoys the outdoors and spending time with family and friends.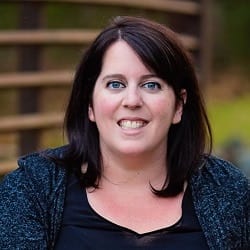 Pam Madigan's Bio
Pamela "Pam" Gainey is the Senior Listing Agent with Oak City Properties. Her parents moved to North Raleigh when she was 9 months old so she will claim either her Northern or Southern sided depending on who she has to defend. She graduated from Sanderson High School in 2001 and then from East Carolina University in 2005. When she was 5 years old she knew she wanted to work in Real Estate. Her dream came true in early 2007 when she became a buyers agent for one of her idols growing up. In 2008, she moved into the rental side of the market and joined OCP in October 2013. While she was waiting for her career to take off her worked in HOA management for a year to experience another side of the industry.
The most enjoyable/exciting aspect of renting homes is getting to meet different people every day. Whether it is helping first time landlord/investors, a long term client or someone looking for their next home. She loves the fast pace of rentals and the fact that she has to "sell" the home. She takes great pleasure being able to get a potential tenant to look past the move out mess of an outgoing tenant and helping them see the potential or helping them place furniture by literally standing where it could go.
She does rent 75% of her homes herself so she has a hand in every aspect of her business and will more than likely meet your future tenant. As previous landlord herself she understands where you are coming from, that you want to make money not lose money if possible and find the best tenant possible. She does not believe in un-necessary improvements but at the same time believes that sometimes a band aid will not do the trick. Her tenants stay on average at least 2 years and fun fact the 1st tenant she ever placed is still living in the same home.
In her free time she spends time with her two beautiful boys. If she finds a moment outside of work and her children she would love to read a book or work on many of the multiple projects that are incomplete around her home.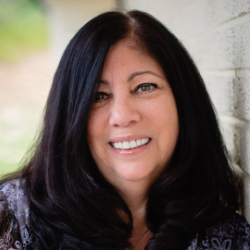 Joanne Lastra's Bio
Moved to beautiful North Carolina in 2009 to start my property management career.
In 2016 I accepted a job with Oak City Properties where I enjoy working hand in hand with our team to continue to build our portfolio and do all we can do to ensure our Owners & Tenants are taken care of and help them to know they are part of our OCP Family.
Previously, the apartment community I lead won Best of the Best in Wake Forest for 2014 & 2015 as well as the Prestigious award from J. Turner Research for Power Ranting ORA for 2014 & 2015 Ranking #64 and the only community of 40 that the company I worked for owned.
Outside of work, I have one amazing Yorkie puppy – Harley Boo and I enjoy serving with the Make a Wish Foundation. It has been an integral part of my life for 19 years.
Moving to NC was the best decision I have ever made. I have my mom, family, and friends from NY & NC that are here and I continue to make many more as time goes on.
My motto has always been "Surround yourself with people who see your value and remind you of it" – My bosses tell me almost every day what a good job I do and I appreciate that and makes me want to be the best I can be.
Erin Jordan Darnell's Bio
Erin was born and raised in NC. She grew up on a Christmas tree farm in Western NC into a real estate family. She learned the value of hard work very early by helping her dad bail Christmas trees and "cut poke" on the tree farm. She moved to Chapel Hill to attend the University of North Carolina at Chapel Hill. There she received her degree in liberal arts. She moved to Raleigh shortly thereafter to begin her real estate career.
She has been a realtor since 2007. She enjoys helping homeowners in the rental process because she has been a landlord herself and she understands the demands of the property management field. With her degree in studio art, Erin has a very keen eye for interior design and staging a home to sell. She would love to help you with any of your real estate needs!
In her free time, Erin likes to return to her mountainous home and enjoy the outdoors, hike the Virginia Creeper, canoe the New River, and play with her border collie/chow mix Sofie.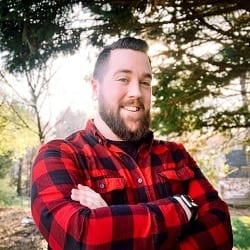 Brandon Ross's Bio
Brandon is a proud native North Carolinian. He is the youngest of three and is very close to his family. In his spare time, he enjoys turning a wrench on his car, going to car shows with his friends, taking his dog to the park, and being an amateur BMX bike rider.
He has over four years of property management experience and brings a fresh perspective to the industry. Brandon is eager to learn and help grow with Oak City Properties to the next level. 
Carlin O'Brien's Bio
Carlin O'Brien is a long time resident of the Triangle. After graduating from Apex High School, she went on to attend, and graduate from High Point University and became a proud member of Kappa Delta Sorority.
After graduation, she moved to the Outer Banks where she began her real estate career in vacation property management. Carlin started in real estate in the housekeeping department of a large company and quickly moved up to assistant rental manager & property consultant. She appreciates the time working in different departments of the company because it has allowed her to gain knowledge in many different aspects of real estate.
While living at the Outer Banks, she met and married her husband Jim. Together they moved back to the area in 1997 and currently live in North Raleigh with their three children. Carlin spends much of her free time watching her kids playing sports, volunteering at her church, and spending time with friends and family.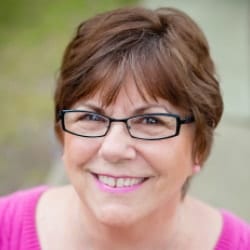 Cindi Vaughn's Bio
Cindi is the rock behind the Oak City Properties office. She quietly keeps us all in sync and manages the phones. She's an University of Ohio graduate and been a great part of our team ever since starting with us in 2015.  And we are lucky to have her take care of all the small stuff so that we can make your investment properties produce ROI for you!